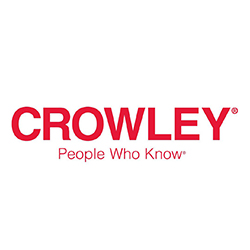 Change Leadership Manager - Gerente de Cambio Organizacional
CROWLEY
Expira 07/03/2018

Cualquier País de CA
Esta oferta de trabajo ha expirado
Detalle de la Oferta
| | |
| --- | --- |
| Área de la Empresa | Logistica Distribucion |
| Cargo Solicitado | Gerente de Desarrollo Organizacional |
| Puestos Vacantes | 1 |
| Tipo de Contratación | Tiempo completo |
| Nivel de Experiencia | de tres a cinco años |
| Salario máximo (USD) | |
| Salario minimo (USD) | |
| Vehículo | Indiferente |
| País | Cualquier País de CA |
| Departamento | cualquier departamento |
Descripción de la Oferta
THIS POSITION IS OPEN TO CANDIDATES IN HONDURAS, COSTA RICA AND EL SALVADOR

Position Description
The Change Leadership Manager will play a key role in ensuring projects (change initiatives) meet objectives on time and on budget by increasing employee adoption and usage. This person will focus on the people side of change – including changes to business processes, systems and technology, job roles and organization structures. The primary responsibility will be creating and implementing change management strategies and plans that maximize employee adoption and usage and minimize resistance. The Change Leadership Manager will work to drive faster adoption, higher ultimate utilization and greater proficiency of the changes that impact employees in the organization to increase benefit realization, value creation, ROI and the achievement of results and outcomes. Will ensure a number of projects are successful within the region.

Supervision
While the Change Leadership Manager does not have supervisory responsibility, this person will have to work through many others in the organization to succeed. Strong influence skills are required. The Change Leadership Manager will act as a coach for senior leaders and executives in helping them fulfill the role of change sponsor. The Change Leadership Manager may also provide direct support and coaching to front-line managers and supervisors as they help their direct reports through transitions. The Change Leadership Manager will also support project teams in integrating change management activities into their project plans. The Change Leadership Manager may additionally, on occasion guide external contract help in assisting the change role on projects.

Skills and qualifications
• Change management certification or designation desired. Prosci Certification preferred.
• Minimum of 4 years' experience and working knowledge of change management principles, methodologies and tools.
• Demonstrated success in the field of change leadership
• Exceptional communication skills – both written and verbal.
• Excellent presentation skills.
• Excellent active listening skills.
• Ability to clearly articulate messages to a variety of audiences.
• Ability to establish and maintain strong relationships.
• Ability to influence others and move toward a common vision or goal without formal authority.
• Flexible and adaptable; able to work in ambiguous situations.
• Resilient and tenacious with a propensity to persevere.
• Forward looking with a holistic approach.
• Organized with a natural inclination for planning strategy and tactics.
• Problem solving and root cause identification skills.
• Able to work effectively at all levels in an organization.
• Must be a team player and able to work collaboratively with and through others.
• Acute business acumen and understanding of organizational issues and challenges.
• Familiarity with project management approaches, tools and phases of the project lifecycle.
• Experience with large-scale organizational change efforts.
• Bi-lingual (English/Spanish) required, both spoken and written.

Experiencia Requerida
Gerente de Desarrollo Organizacional


Requerido
Gerente de Capacitacion


(Opcional)
Gerente de Recursos Humanos


(Opcional)
Educación Superior
Recursos Humanos | Relac. Ind.


(Opcional)

Post-Grado Completo
Adm. de Empresas | Ing. Comercial


(Opcional)

Universidad Completa | Graduado
Lenguajes
Inglés


Requerido

Avanzado
Ver más